Backpack Type Hole Driller for Tree Planting
REFORESTER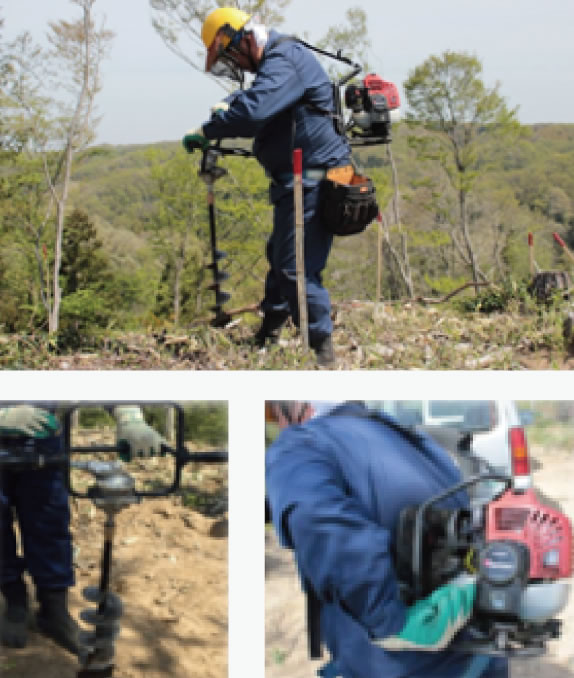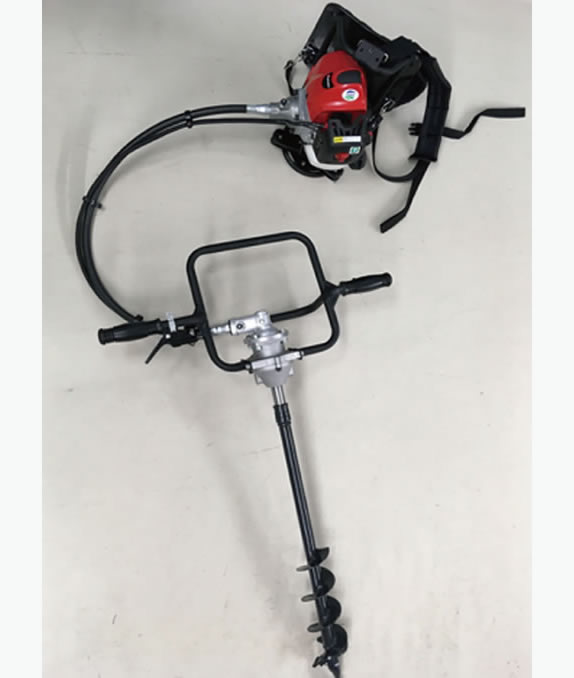 ◉ Worn on the back to make working for long periods of time easy!
◉ Efficient hole drilling
◉ Anyone can easily drill highly accurate holes!




Model
TRF254
Unit dry weight
Operation unit kg
3.5
Engine unit kg
5
Operation unit dimensions
(Length × Width × Height) mm
195×625×395
Backpack unit dimensions
Length (mm)
315
Width (mm)
305
Height (mm)
330
Engine
Displacement cm3
25.4
Fuel tank volume L
1.1
Fuel
Gasoline mixed with lubricating oil
Fuel tank volume L
1.1
Mixture ratio
Zenoah brand oil (Grade FD) 50:1
Starting method
EZ start
Suggested retail price (before tax)
400,000 yen (includes Φ90 mm drill)
Secondary Wood Shredder
This stationary wood shredder more finely pulverizes chips from pruned tree branches, discarded pallets, and other wooden materials. The 55 kw electric motor can process 3 to 5 m3/h.
A cyclone, magnetic separator, and fixed quantity feeder are available as options.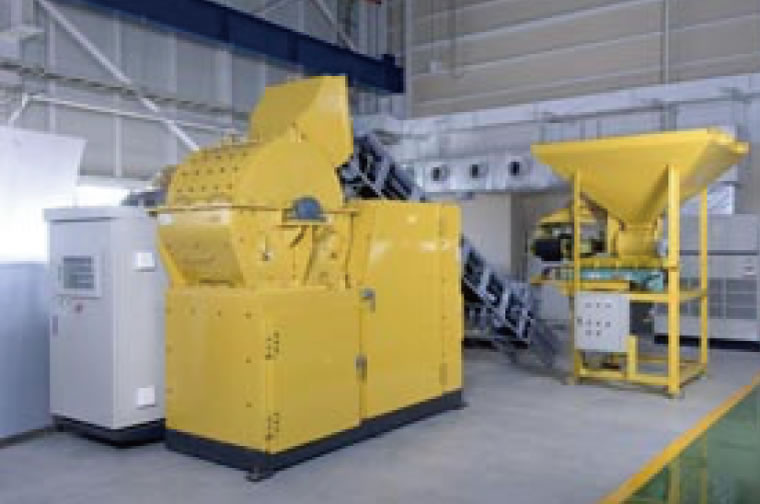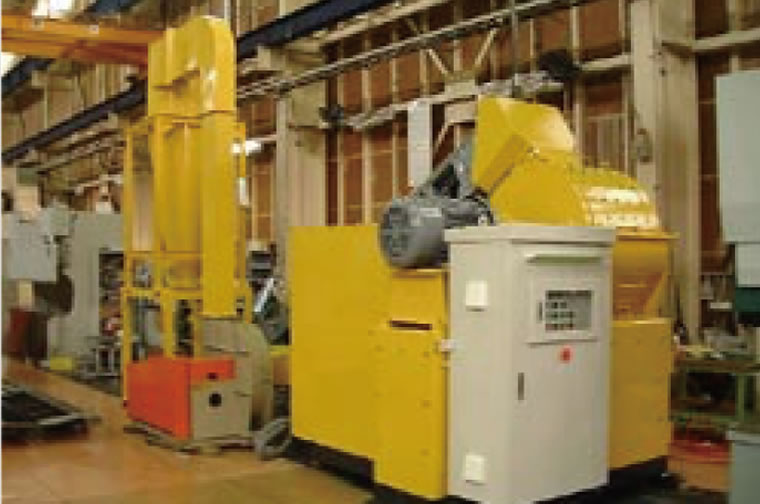 Wood materials that are conventionally disposed of as waste, such as waste wood and pruned branches, have become a social problem due to the carbon dioxide they release when burned or the space they take up in landfills, so a way to reuse these materials is desired. The secondary wood shredder shreds this unwanted wooden material into the size required for use in a variety of other applications. This allows this waste wood to be reused as a valuable resource. The age of recycling trees back to the soil to protect the global environment and leave beautiful nature and greenery to the next generation has arrived.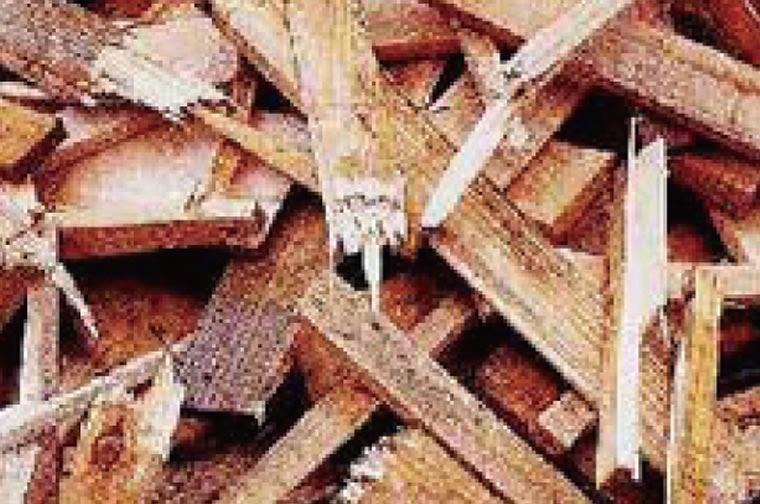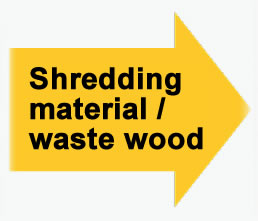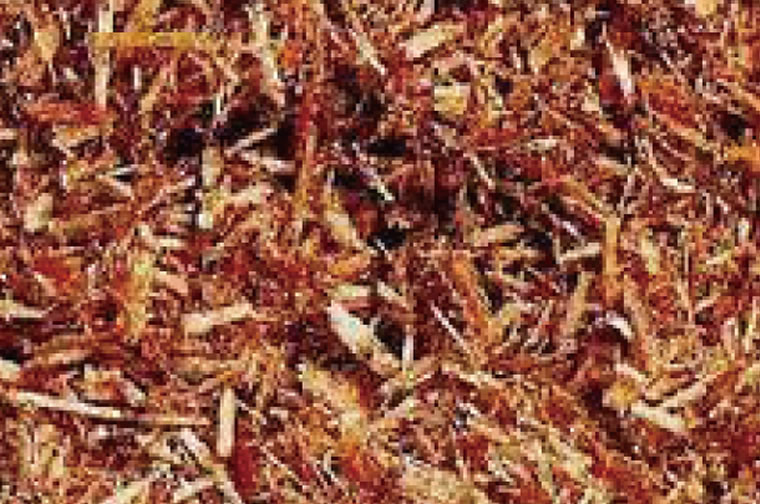 Litter Grinder
Secondary Wood Shredder Model TC-20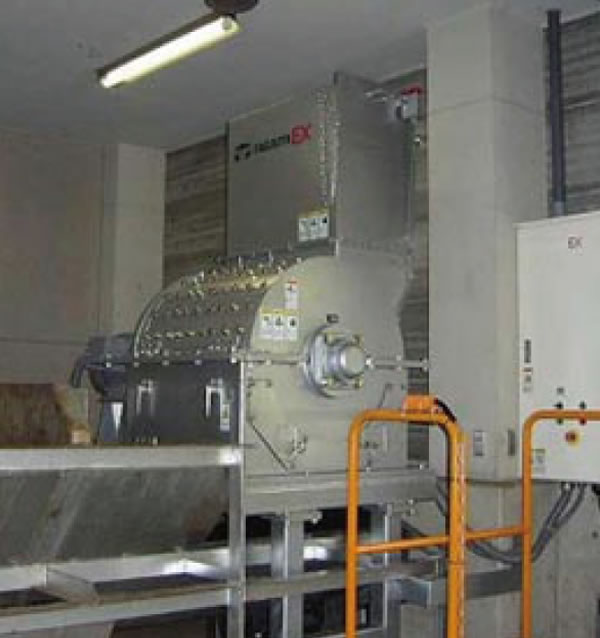 Installed on the top of a charging conveyor that is part of a zoo's composting system
● This machine was developed using our production technology for environmental recycling machines, and is used for grinding materials such as litter.
● It finely grinds used spreading material and leftover feed from zoos and livestock barns to make compost and loads it onto a conveyor.
● If materials such as litter, hay and soilage are loaded into composting equipment as they are, they will jam the conveyor, and a lot of the compost will end up in large lumps. If they are shredded by this machine before being loaded into the composting machine, however, loading will go smoothly, there will be fewer lumps, and the compost will be fine and of good quality.
● The machine takes only a minute or two to shred the material contained in one plastic case.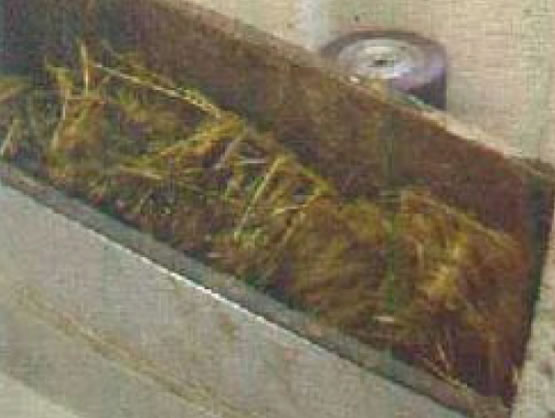 Conveying state in an inclined conveyor before the shredder is installed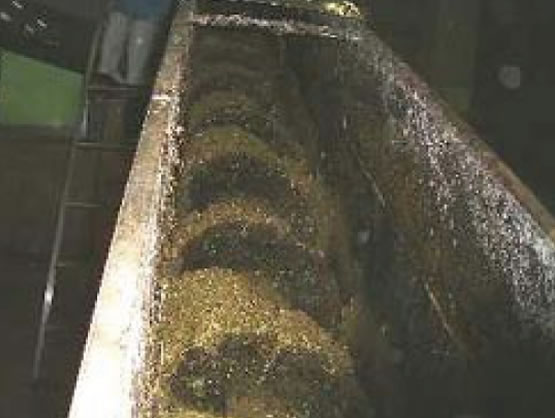 Conveying state in an inclined conveyor after the shredder is installed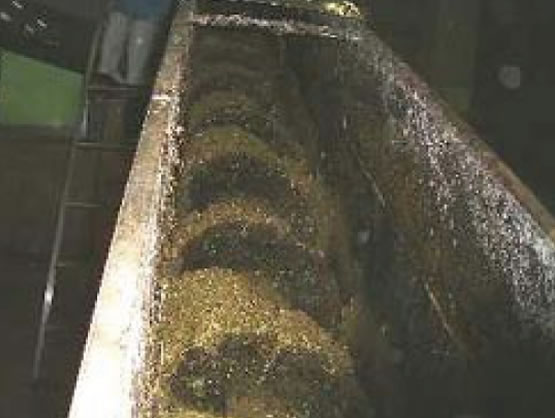 Compost discharged from the composting machine before installation of the shredder (contains many lumps)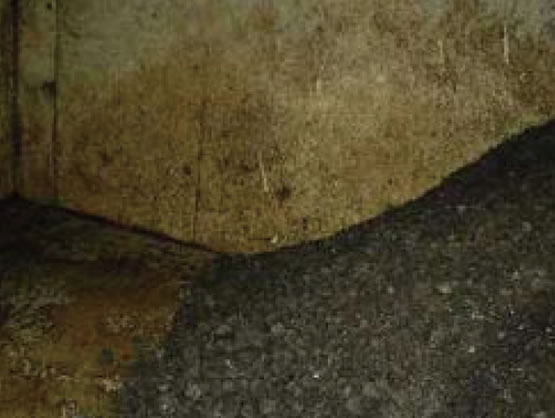 Compost discharged from the composting machine before installation of the shredder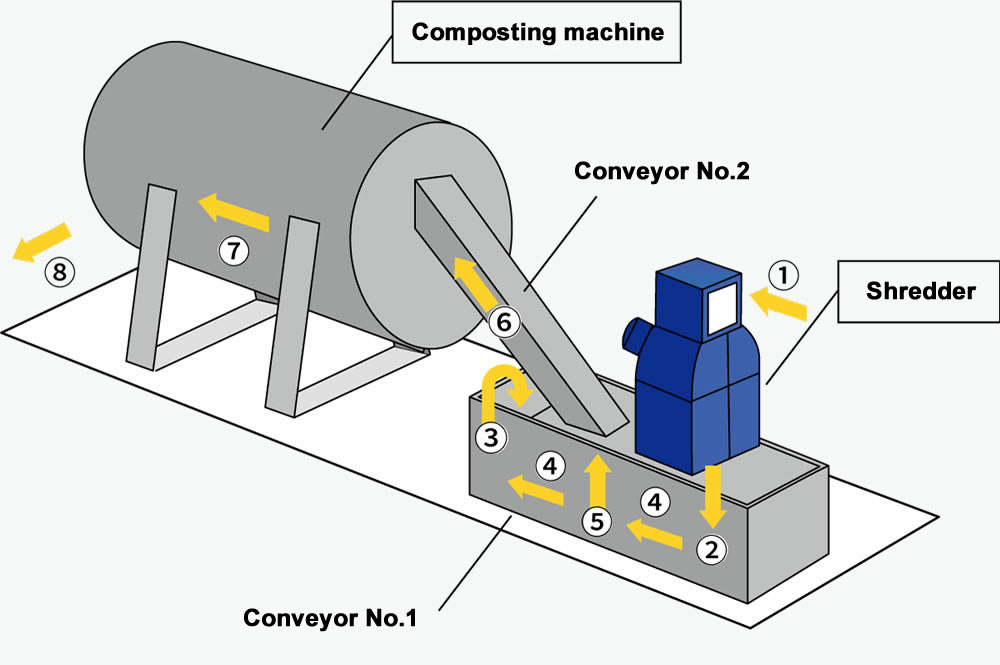 ● Example use
(1) Loading of used litter, hay, soilage, etc.
(2) Material is crushed and drops down.
(3) Large chunks of dung, such as that of elephants, are not processed in the shredder but directly loaded onto the conveyor.
(4) The material moves along conveyor No.1.
(5) Then it is moved onto inclined conveyor No.2.
(6) Then it moves along inclined conveyor No.2 and enters the composting machine.
(7) The material is processed in the composting machine.
(8) It turns into fermented compost and is discharged.
| | |
| --- | --- |
| Shredding method | Free-hammer type |
| Outside dimensions (including the stand) | W1300×L1100×H2600 mm |
| Unit weight | Approx. 1.9 tons |
| Throughput | 1.2 to 2.5 m3/h (100 to 200 kg/h) |
| Length of shredded material | 10 to 100 mm |
| Main motor output | 18.5 KW 4P |
| Power supply | 200/220V 50/60 Hz 40 KVA |