DRUM CHIPPER
This is a drum type chipper developed by TAGAMI EX utilizing its experience manufacturing environmental recycling equipment. This machine stably produces wood chips for biomass power generation from unused thinned trees and other wooden materials.
For Inquiries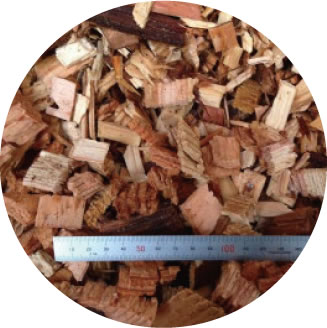 5 reasons the DRUM CHIPPER is selected to produce wood chips
1
Powerful processing capability
Chips up entire trees with a maximum diameter of 500 mm without preprocessing. Multiple logs can be loaded in batch to efficiently produce chips. Little spring back during material loading allows safer operation than for conventional disc type crushers.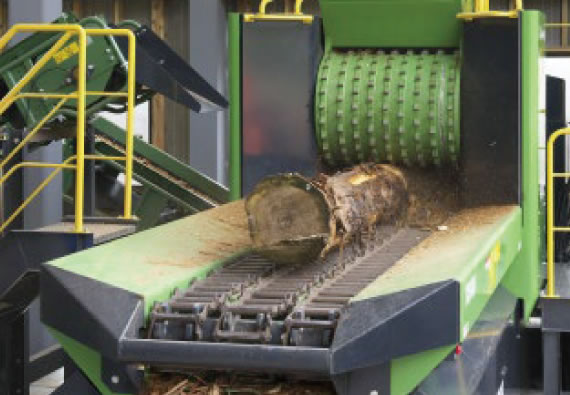 2
Realize stable production
The load on the chipper rotor is continuously monitored and the conveyor unit automatically controlled to achieve stable, continuous operation. [Patent pending]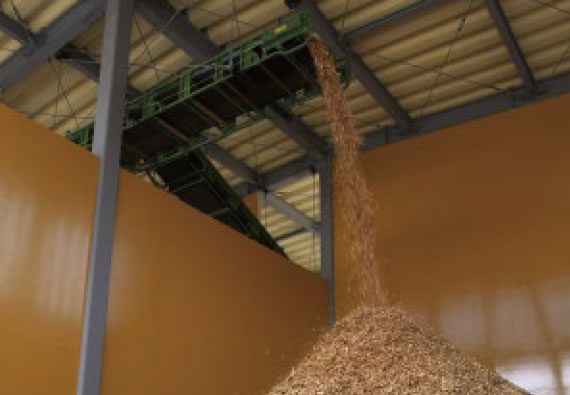 3
Easy and safe maintenance
Knife replacement is easy since the area around the chipper rotor can be opened up by just raising the conveyor rollers. During maintenance a double lock is used to hold the conveyor rollers and a lock pin is used to prevent accidental rotation of the chipper rotor to prevent accidents.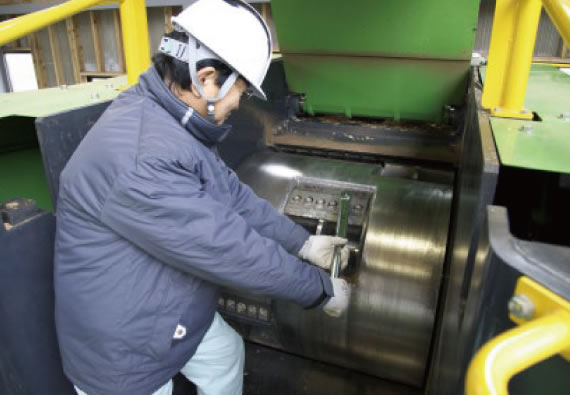 4
One-person operation
The DRUM CHIPPER can be operated by one person starting with log loading. The operator can easily preform a variety of operations while seated in the driver's seat of the material loader (power shovel) by using the radio remote controller provided as standard equipment.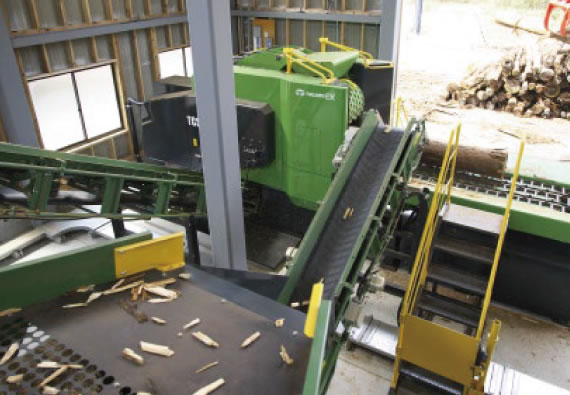 5
Flexible system proposals
We can propose safe and highly efficient chip production systems by combining the DRUM CHIPPER unit and peripheral equipment (discharge conveyor, screen, chip conveyor, etc.) to match the conditions of the installation location.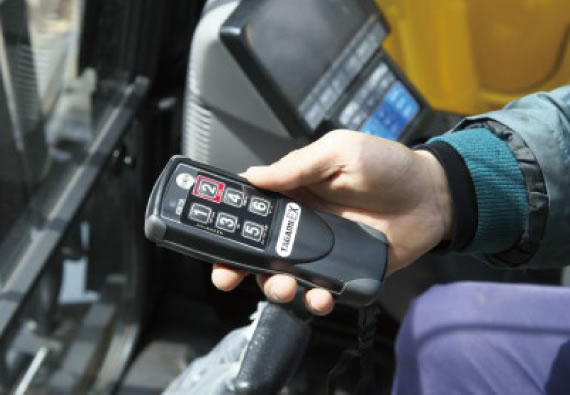 For Inquiries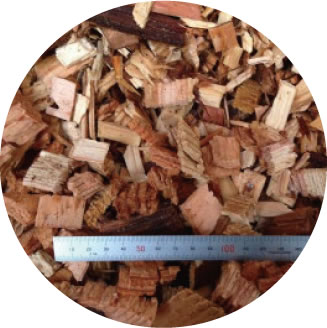 What DRUM CHIPPER can do for sustainable communities.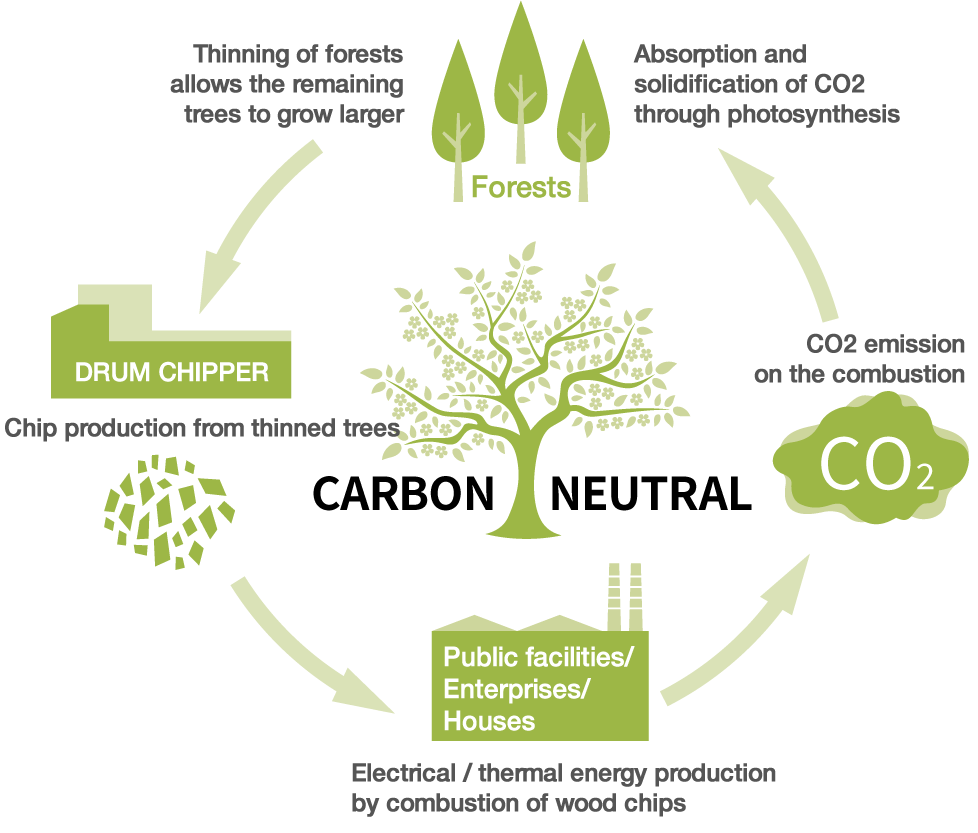 1

Promote environmentally friendly biomass power generation.

Wooden biomass (chips) is getting attention as a promising renewable energy source. CO2 is emitted by the combustion of wood chips, but trees absorb CO2 through photosynthesis as they grow, so there is a net zero impact on the concentration of CO2 in the atmosphere, making this a carbon neutral energy source.

2

Supports the prosperity of the forestry industry and local communities.

Currently, there are only limited uses for thinned trees, so most of them are just left in the forest after thinning. Since these can be processed locally and used to produce energy, it will strengthen the economic circulation of the local community by invigorating the forestry industry and creating new employment.

3

Contribute to promoting healthy woodlands.

Appropriate thinning of forests lets in more sunshine to allow the remaining trees to grow larger. Expanding the use of wood biomass will promote better forest management and enable the renewable use of forest resources.
For Inquiries
Main Specifications
TCS-530
TCS-520
Raw material dimension (mm)
Max. Φ600×4000
Length (mm)
10,990
Height (mm)
3,071
Width (mm)
2,580
Loading opening size (mm)
W950×H600
Loading conveyor dimension (mm)
W850×L2934
Processing capacity (m/h)*1
Wooden raw material
75
55
Chips
200
150
Chipper motor (kW)
250
160
Chipper rotor diameter (mm)
950
Chipper rotor speed (rpm)
650
Number of knives
6
Weight (kg)
15,900
14,800