- Name

TAGAMI EX Co., Ltd.

- Established

January 1965

- Incorporated

July 1969

- Capital

62 million yen

- Officer

Yoshihiro Tagami, President

- Number of Employees

257 people (as of September 2021)

- Site Area

Headquarters·West Plant: 23,900m2
Terai Plant: 6,600m2
Kosugi Plant: 2,970m2
FAB Techno Center: 26,000m2

- Plant Area

Headquarters·West Plant: 11,800m2
Terai Plant: 5,200m2
Kosugi Plant: 1,300m2
FAB Techno Center: 9,000m2

- Affiliated Company

Changzhou TAGAMI EX Co., Ltd. (Jiangsu Province, China)···Chinese Language Pamphlet (PDF)
Create Co., Ltd.

- Business Activities

Development, design, manufacturing, and sales of industrial, construction, environmental machinery, and peripheral equipment.


- Main Products

Construction machinery parts and attachments, sheet loaders, press brakes, shearing machines, plasma cutting machines, dies for press brakes, conveyor belts, wood chippers and shredders, conveyor equipment

- Main Customers

Komatsu Group, IHI Group, Okada Aiyon Corporation, GIKEN LTD., TRUMPF, Husqvarna Zenoah Co., Ltd., Tsudakoma Corp., Sonoruka Engineering Co., Ltd., KOKEN BORING MACHINE CO., LTD., NAGOYA ELECTRIC WORKS CO., LTD.

- Sales

8,667 million yen (period ended June 2021)
1965

Established an ironworks business in Kosugi, Terai-machi, Nomi-gun, Ishikawa Prefecture.
Began production of sheet metal parts using techniques for thin sheet metal work.

1967

Began doing business with Komatsu Ltd.
Began production of large sheet metal parts. Constructed Plant No.1.

1969

Incorporated with 3 million yen in capital. Company name changed to Tagami Iron Works Co., Ltd.

1973

Began production of machined parts. Constructed Plant No.2.

1977

Established the Design Department.

1978

Capital increased to 10 million yen.

1980

Began production of press brakes and shearing machine assemblies.

1984

Relocated all plants to the Terai-machi Ironworks Industrial Park.

1986

Became a member of the Komatsu Midori-kai.

1988

Capital increased to 20 million yen.

1990

Awarded the Komatsu Quality Control Prize.
New factory completed in the Ao Industrial Park.
Company name changed to TAGAMI EX Co., Ltd.

1993

Began production of small-diameter pipe jacking machines (Iron Moles).

1997

Constructed Ao Plant No.2 (current Headquarters Plant No.2).
Capital increased to 50 million yen.
The CIRCLEAN muddy water treatment system commended by the Ishikawa prefectural governor as a Superior New Ishikawa Brand Product.
Began production of boom assemblies for rough-terrain crane LW100.

1998

Received ISO9001 certification.
Received a commendation from the Hokkoku Bank Industrial Promotion Foundation.
Began production of ChipperShedder wood chipper shredders.

1999

Received the Ishikawa Venture Special Technology Award.
Constructed the West Plant.
Headquarters relocated to the Ao Industrial Park.
Create Co., Ltd. established.

2000

Capital increased to 62 million yen.
Began production of the Twister series of plasma cutters.

2001

Renovated the Kosugi Plant where the company was founded and began production of dies for press brakes and GATLING Press Centers.
Received ISO14000 certification.

2002

Sawdust making machine commended as a Superior New Ishikawa Brand Product.
Began production of conveyor assemblies.

2003

Began production of front frames for wheel loaders.

2004

Exhibited the MJS specification sheet loader at JIMTOF (Japan International Machine Tool Fair).

2005

Began production of crusher frames.

2006

FAB Techno Center established.

2008

Constructed West Plant (No.2 Plant).
Began production of wheel loader boom assemblies.

2009

Awarded the grand prize (METI Minister Award) at the IT Management Awards for Small and Medium Enterprises 2009 by the Ministry of Economy, Trade and Industry.
Began production of bulldozer truck frame assemblies.

2010

FAB Techno Center No.2 Plant added.
Established Changzhou TAGAMI EX Co., Ltd. (Jiangsu Province, China).
Began production of KAMSATT (crusher attachment).

2011

Began production of automated peripheral equipment for TRUMPF laser processing equipment.

2012

Began production of X-ray inspection equipment.

2013

Exhibited the HORNET, a full automated single side spot welding machine, at MF-Tokyo 2013. Began sales of HORNET.
West Plant site expanded.

2014

Began production of OKADA AIYON crushers (fine crusher).
Developed the Drum Chipper wood chipper for biomass power generation.
Expanded the West Plant No.1.

2015

Commemorated 50th anniversary.
Exhibited the Drum Chipper at the 66th National Tree Planting Festival Ishikawa 2015.

2016

Selected by the Ministry of Economy, Trade and Industry as a Vibrant HABATAKU Small and Medium Enterprises 300.
Began production of the Silent Piler pile driver.

2017

Certified by the Ministry of Economy, Trade and Industry as one of the Companies Driving Regional Growth.

2018

Complete relocation of Group company Create Co., Ltd. to a new plant (within the Ao Industrial Park).

2019

Developed and began sales of the Reforester backpack type hole driller for tree planting.

2020

Developed the Raku-Rack press brake die changer.
Quality Assurance
Environmental Preservation
In 1998, TAGAMI EX Co., Ltd., obtained ISO9001 certification, the international standard for quality assurance, for consistency in development, production and testing. The company also obtained ISO14001 certification in 2001.
In accordance with our policy of "providing users with products that conform to the highest international standards," all of our employees work together on ongoing improvement and global environment preservation activities to produce high-quality products that will earn us the trust of our customers.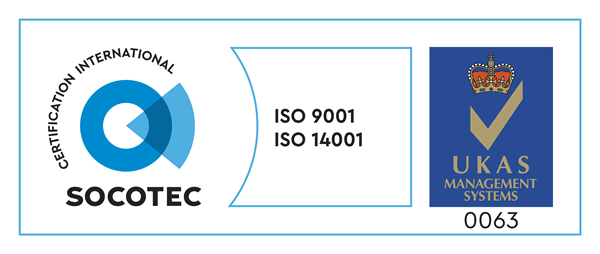 ISO9001/14001
(Headquarters, Headquarters Plant, West Plant, Terai Plant, FAB Techno Center)
Quality & Environmental Policies
While developing, manufacturing and selling construction machinery, machine tools, industrial machinery and peripheral equipment, as well as environmental machinery for, among other purposes, processing discarded lumber, we at TAGAMI EX Co., Ltd. conform with our basic corporate philosophy in providing products that, from the point of view of our customers, are safe, creative, high-quality and reliable. Moreover, we contribute to the international community and to environmental preservation through our corporate activities, and with our world-class technology and spirit of "unlimited possibilities"--our company creed--we aim for healthy growth of both our company and individuals.
Slogan

"To provide users with products that meet the highest international standards"
In order to contribute to the international community and environmental preservation, and increase our customers' level of satisfaction, we will promote the prevention of environmental pollution and carry out ongoing improvement of our management system.
We will adhere to environment-related laws and regulations and other requirements agreed to by our company in all aspects of our business activities, and provide products and services that meet the requirements of our customers.
We will tackle the following important issues related to product quality and environmental management:
a) Cost improvement through increased efficiency at each stage of production.
b) Appropriate management and reduction of industrial wastes such as iron powder, waste oil, waste paint and packing materials from items received.
c) Improvement of quality, cost and the environment through 5S activities both inside and outside the factory
We will make this policy known to our employees and everybody involved in our projects, and all of us will work together to achieve the policy goals.
This policy will be released to the public.
Established on July 1, 2005
Revised on July 1, 2006
Revised on July 1, 2009

TAGAMI EX Co., Ltd. President